Rare Birds: Discover the Joy of Collecting
Rare Birds:
Discover The Joy of Collecting
In our global travels, we are always thrilled to discover one-of-a-kind vintage pieces and exceptional artists and creations.
These designs feature details that tell culturally rich tales about the artisans and the origins behind them.
We invite you to explore this fascinating collection with us and enjoy the fruits of this quest.
Upon my travels abroad, I always find it most exciting to visit the museums that tell the story of a country as well as the intricate path that has been traced between diverse cultures as they interact over the centuries. Whether it's the Islamic Art Collection at the Louvre featuring knives crafted during the Mughal empire in India or the Mother-of-Pearl and Lacquer Collection at the Metropolitan Museum of Art, pieces of times long past are available to us years later helping us better understand and connect with the extensive humanity that has come before us. This same experience can also be found in visits to local markets, otherwise known as bazaars. These marketplaces display the unique art and craftsmanship present in nations all over the world.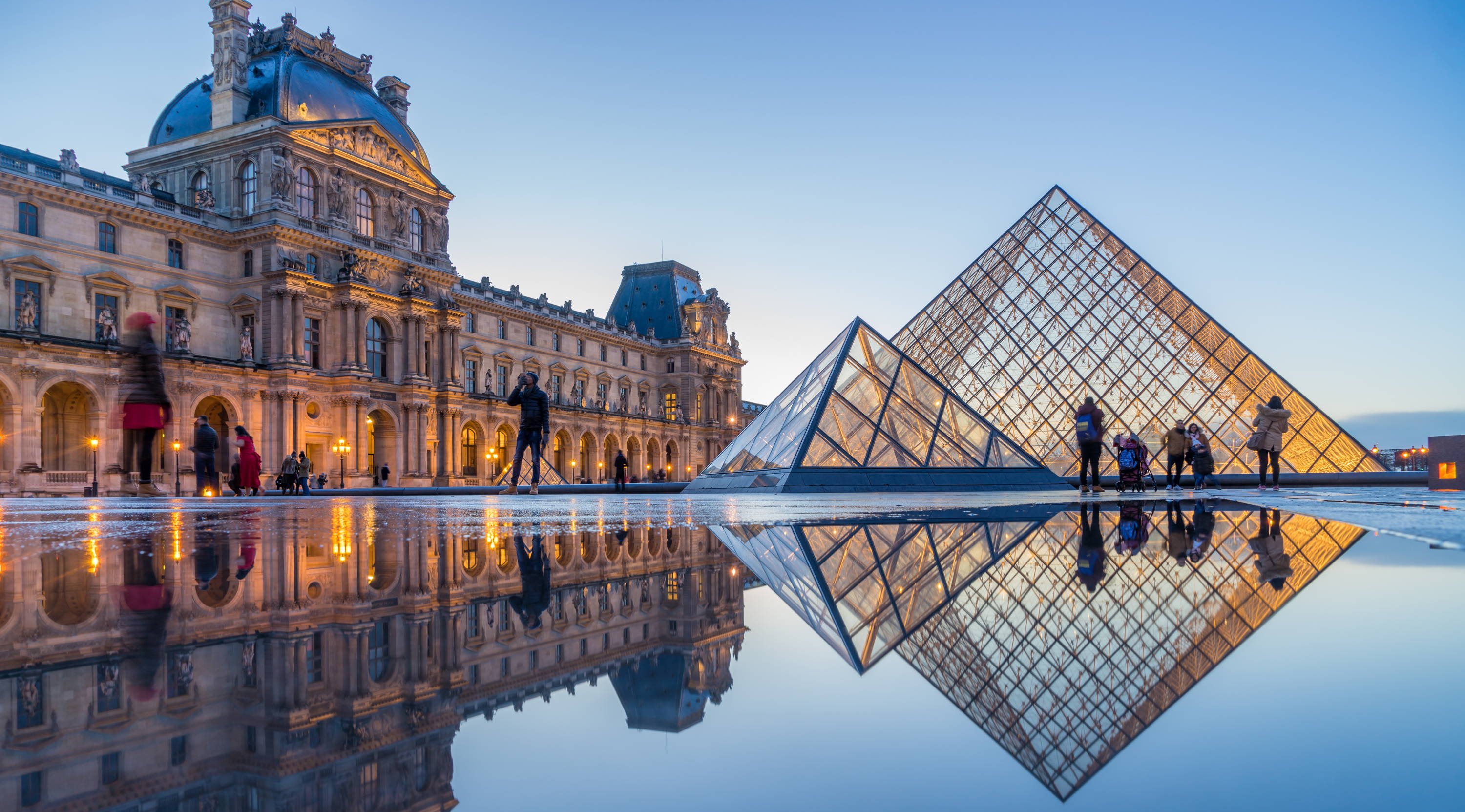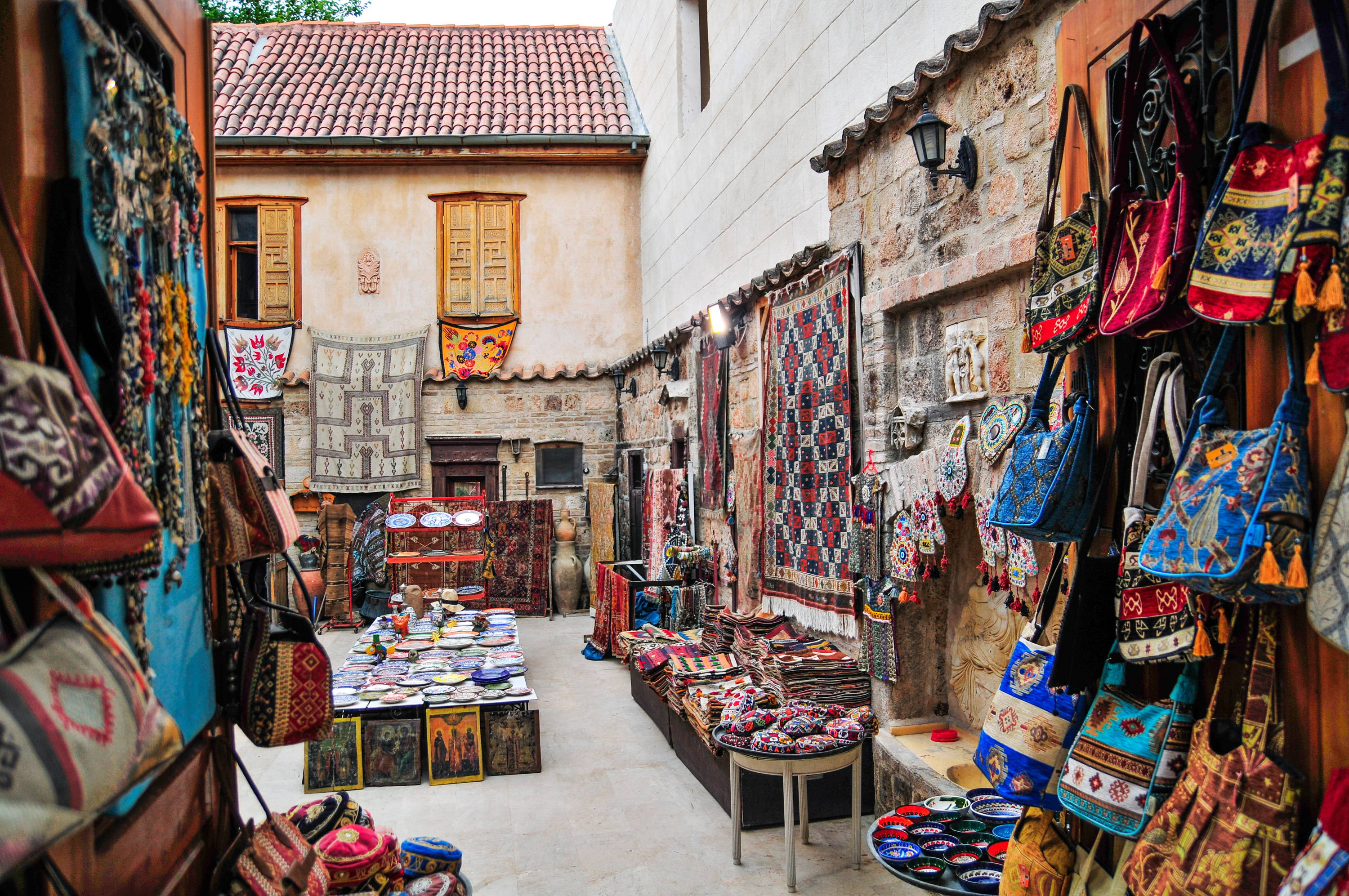 Both museums and bazaars help showcase items of great beauty and intricacy – pieces that tell a story far beyond the patterns and materials they are made of. When you visit a stunning gallery at the Louvre or MoMA or wherever else, it is intriguing to imagine the hands of the artisan who forged each piece, and all that this rare item has witnessed over the years as the world changed around it. Bazaars offer the possibility that you might get to look over and meet who has created an item, or perhaps hear the story behind this little piece of history and how it was acquired. This story only continues as the piece is sold, exchanged, bartered for, or found, as its journey continues with each new person that holds it.  
Design through the centuries and its evolution is one of the richest sources for understanding culture and customs of times gone by and inspiration for the future. As an example, the elaborate and sophisticated geometric designs that emerged in the middle east has travelled west and east over time influencing a wide variety of artisanal styles. It is also fascinating to see designs evolve, or for them to be interpretated differently through the global diffusion of the original idea. Even of more interest can be simple household items, or daily use items that are designed with specific tasks in mind – the design in this case is truly functional and beauty can be in its simplicity. At Wisteria we appreciate these simple concepts, ideas and details that over time form pathways to greater ideas. With this we offer a small selection of Rare Birds for your shopping enjoyment. 
Our Indian Flour Grind is a piece that reminds one of the creations borne of necessity, and the care that goes into the handmade. This charming stone artifact came to us from Jodhpur, India. Roughly 80 to 100 years old, it was once used to press cereal grain into flour. Imagine a pole holding it in place inside a large tray on stilts. Small holes in the tray allowed the flour to fall through to a flat stone beneath. Note how the stone has naturally aged and weathered, leaving it beautifully textured. This is a classic representation of the idiom "form following function" to the utmost – and in it lives the beauty of the product. 
Our Indian Water Vessel is one that would have been common in most Indian households till the late 1950s. Used for storing water and for other beverages, every household had at least a few - the earthenware kept the water cool even in high temperatures. Probably reclaimed from a home in northern India, this ornate vase-like vessel is really a water-saving and or carrying a jug and dates back to the mid-1900s, evidenced by its muted painted finish. The weathered look ensures you won't see another one like it! And that is exactly the feeling we hope to bring you with this collection.  
Our one-of-a-kind, handwoven rugs are a true collector's prize. Nomadic tribespeople in Persia began weaving rugs over 2,000 years ago to shield themselves from the cold, wet environment. Over time, the practice that started as a means of survival was passed down and transformed into the traditional form of art and self-expression that we still see today. Handwoven rugs bring a sense of beauty, artistry, history, and culture to any home — knowing that each knot was hand-tied by masterful artisans makes them that much more unique. Each rug in our Rare Birds collection was hand finished in Iran, India, or Pakistan using traditional techniques. These items are truly one-of-a-kind.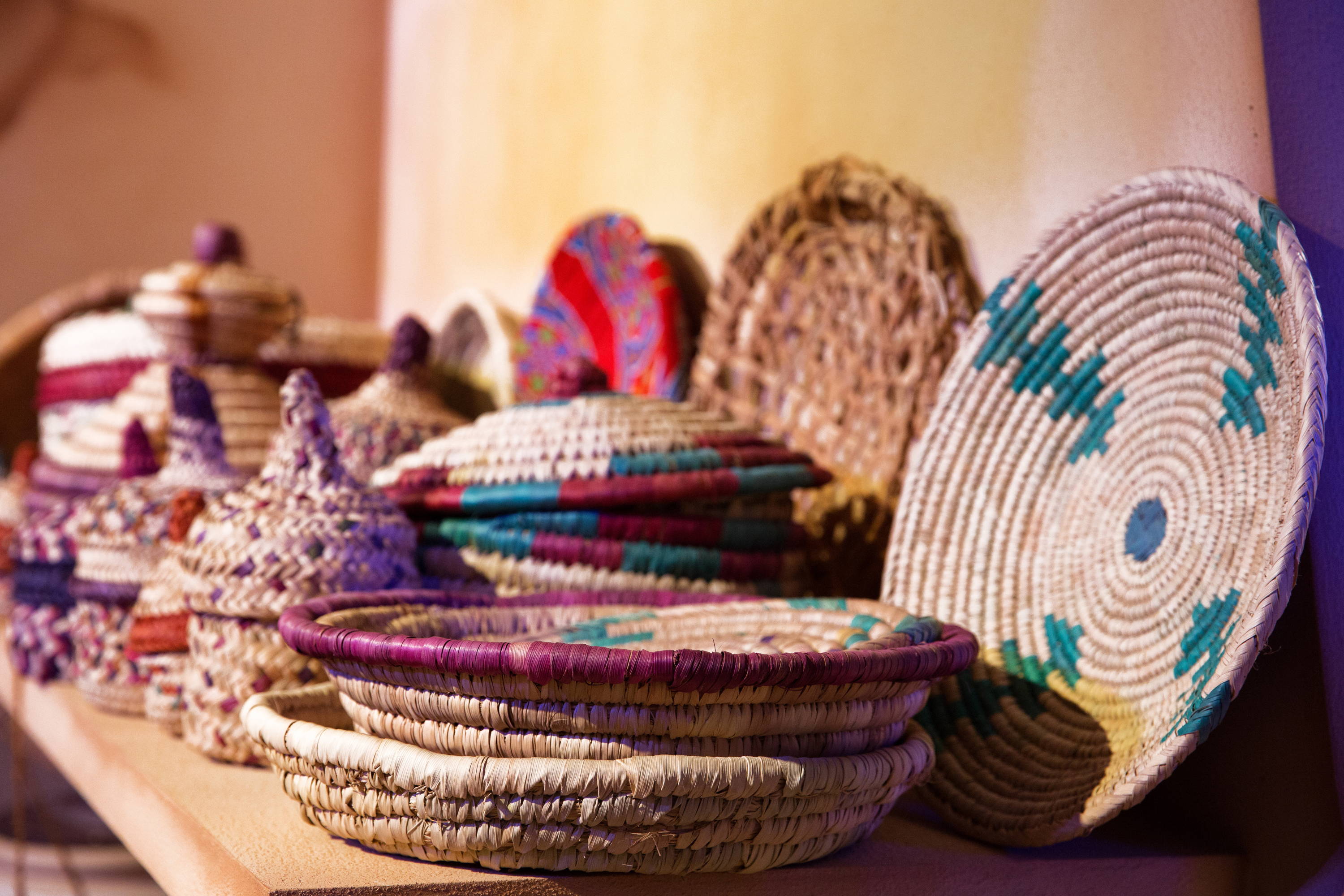 Our Rare Birds Collection hopes to capture the essence of discovery, global design, and artisanry that one finds when interacting with these pieces. Our curators travel the world to pick out each and every artifact, hoping to bring the joy of collecting to our Wisteria customers. Our Rare Bird Collection contains items that inspire conversation and bring home the wonder of exploration. These pieces will take you back to memories of that wonderous trip, or forward to imagining when that next adventure might be.