A Journey Through India's Lush Tea Country
Last December I spent some quality family time exploring Kerala, the Southernmost state in India. We did a weeklong road trip visiting three main cities: Alleppey, Munnar, and Kovalam. This blog is the second in a three-part travel blog series to share my experiences. During all my travels, I always look for local handmade products and try to understand the history and story behind the artisans who make these products. This will be the common thread of this blog series.

My trip's second leg was to the city of Munnar, Kerala.
Munnar, located in the state of Kerala in India, is a charming hill station that attracts visitors from all over the world. Known for its stunning tea estates, spice gardens, and rich cultural heritage, Munnar offers a unique travel experience for all types of travelers.

One of the main attractions of Munnar is its vast tea estates, which offer breathtaking views of the surrounding hills and valleys.
Visitors can take a tour of the tea estates, learn about the tea-making process, and sample some of the finest tea in the world. The region is also home to several tea museums, including the Tata Tea Museum, which offers a glimpse into the history of tea production in the region.
Apart from tea estates, Munnar is also famous for its spice gardens.
The region is home to some of the finest spices in the world, including cardamom, cinnamon, and pepper. Visitors can take a tour of the spice gardens, learn about the different spices grown here, and even purchase some of the fresh spices to take home.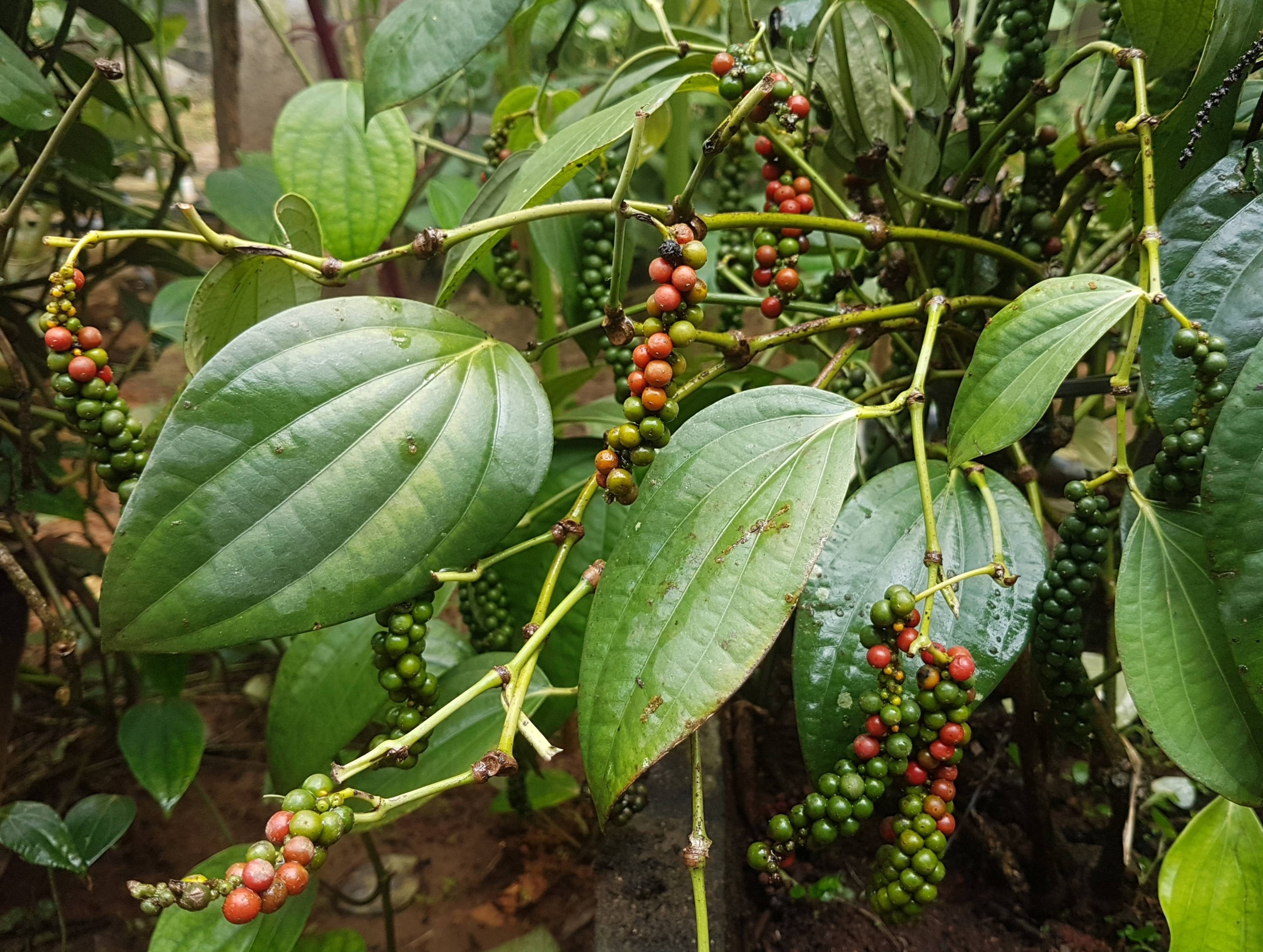 Fresh Pepper Plant in Munnar Spice Garden.
Another interesting aspect of Munnar is its furniture.
The furniture in tea estates in India is typically made of sturdy, high-quality wood such as teak, rosewood, rattan, or mahogany. The design of the furniture is typically simple and elegant, with a focus on functionality rather than decoration. Chairs and tables are the most common types of furniture found in tea estates, and they are often made with a straight back and simple lines.

One of the most iconic pieces of furniture in tea estates in India is the planter's chair.
This chair was designed for tea planters to sit in while they supervised the workers on the tea estates. The chair is typically made of rattan, teak, or rosewood and features a sloping backrest, wide armrests, and a deep seat. Some planter chairs also have a footrest that can be pulled out, making it a comfortable place to relax after a long day's work.

Nilgiri Tahr perched in Eravikulam National Park.
Munnar also offers plenty of opportunities for nature lovers.
The region is surrounded by beautiful hills, waterfalls, and lakes, offering some of the most stunning views in India. The Eravikulam National Park, located in Munnar, is home to a variety of wildlife, including the endangered Nilgiri Tahr. The park also offers some of the most breathtaking views of the surrounding hills and valleys.
We also visited the Thirumeny Cultural Center in Munnar which features nightly performances of traditional Indian dance and martial arts.
The local dance here is called Kathakali. One of the most popular handicrafts inspired by Kathakali is the traditional Kathakali mask. These masks are handcrafted from wood or paper-mâché and are painted in vibrant colors with intricate detailing to represent different characters in Kathakali performances. The masks are not only beautiful to look at but also serve as unique souvenirs for visitors to Kerala.

We had a great time exploring Munnar, and I am sure you will too. Munnar is a must-visit destination for anyone who loves nature, tea, and culture. The region offers a unique blend of natural beauty, rich cultural heritage, stunning tea estates, and spice gardens. So, pack your bags and head to Munnar for an unforgettable holiday.